Billy Goat's award-winning products featuring advanced technology solutions across the product portfolio lead the market for high productivity performance, ergonomics and ease of service.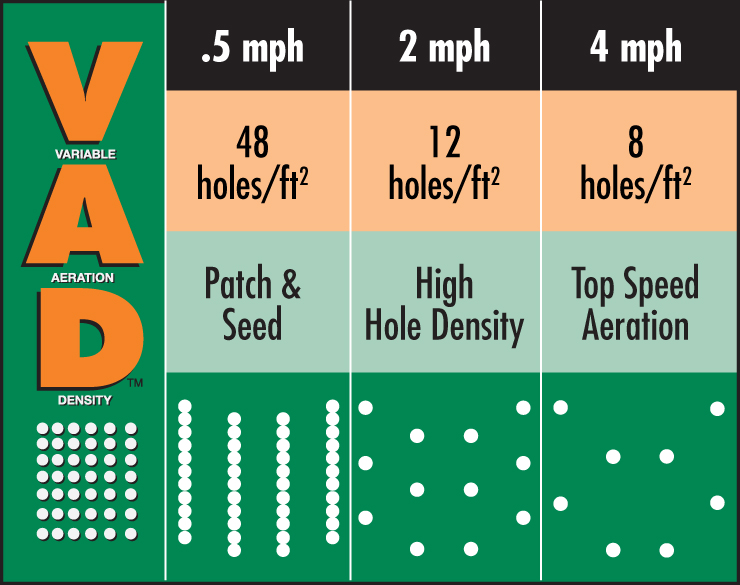 Variable Aeration DensityTM (VAD) creates 2 to 10 times more holes than drum models in one pass. Eliminates double aerating and offers the ability to do patch repair and seedbed prep in one pass.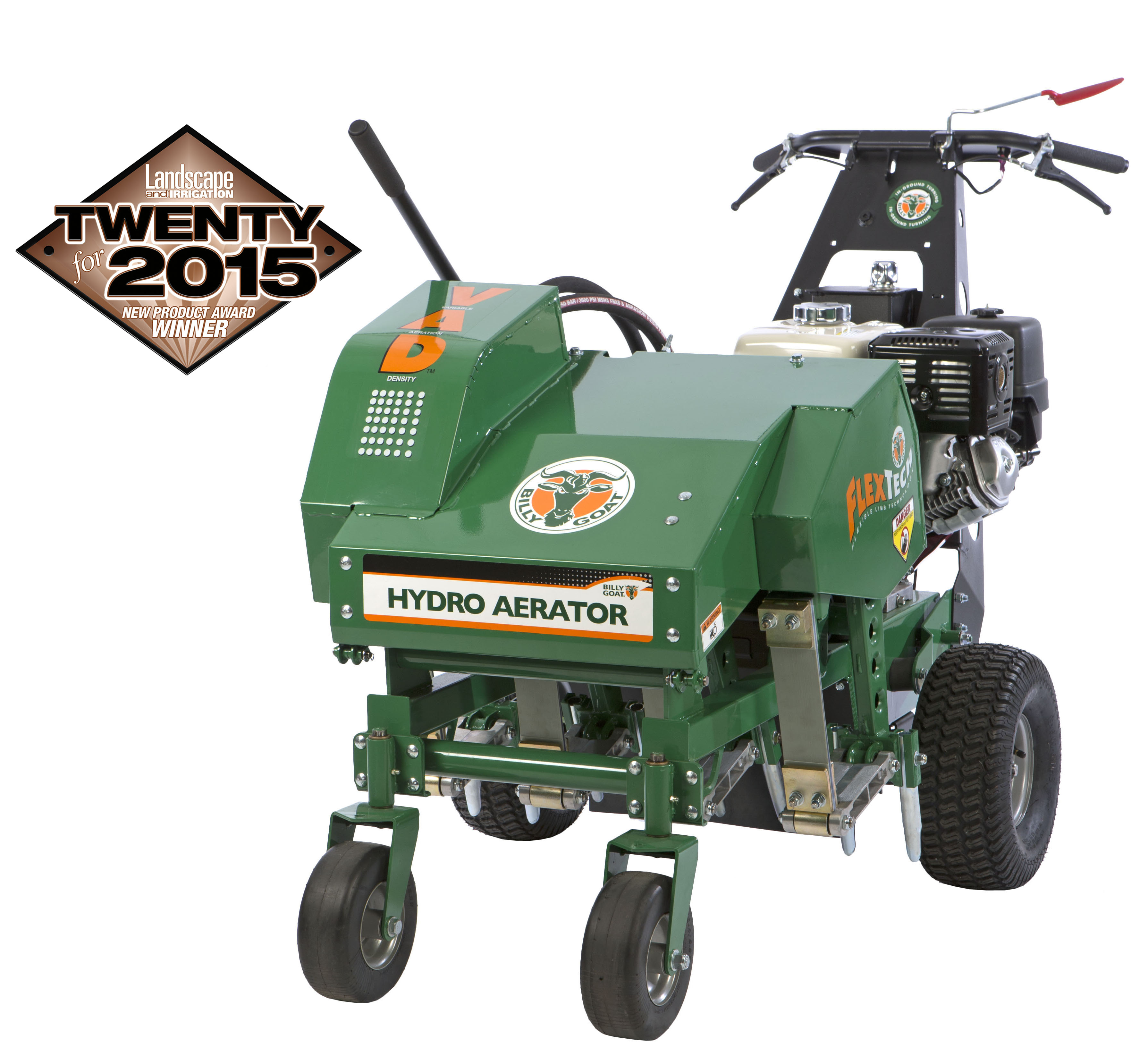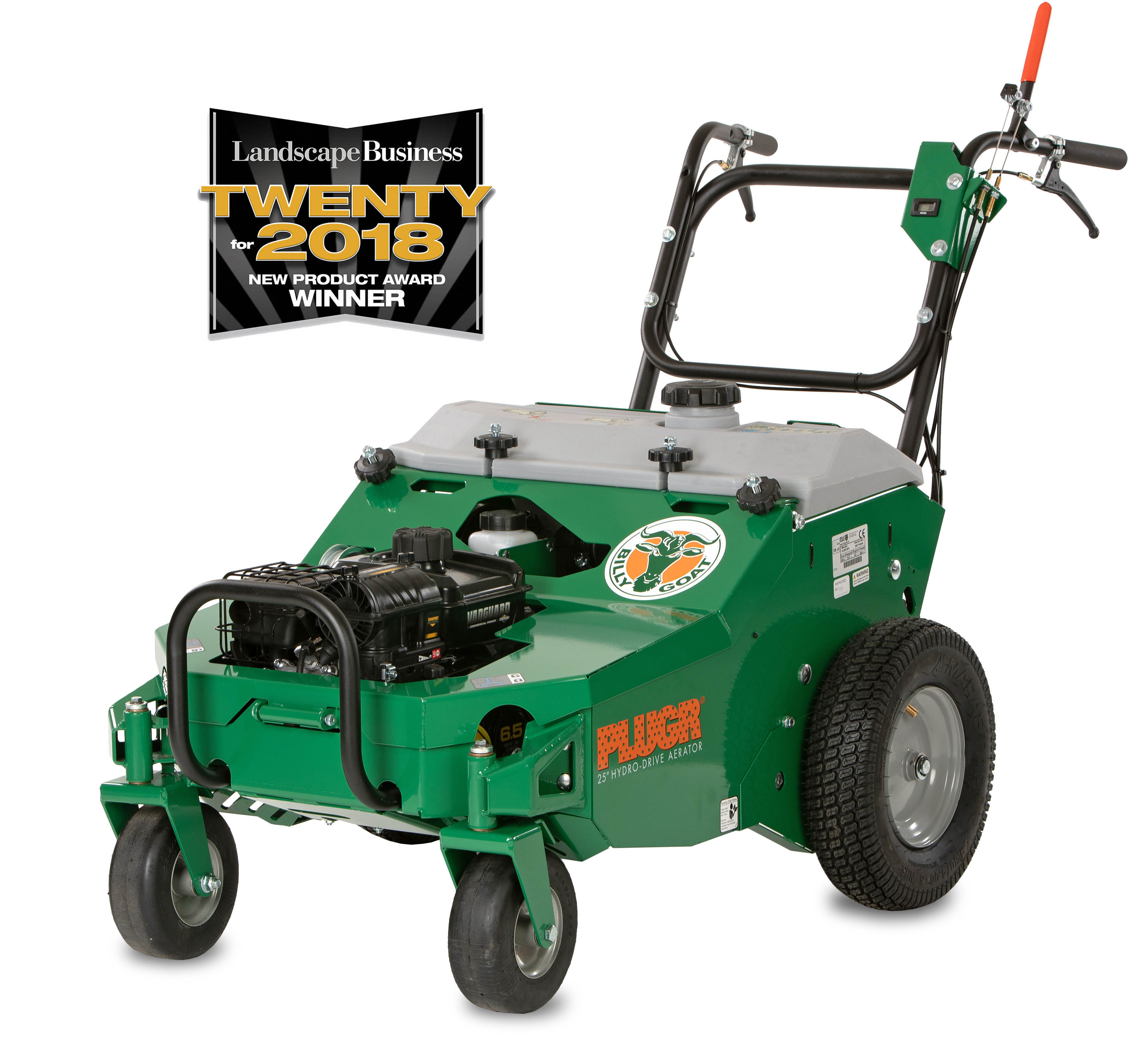 ---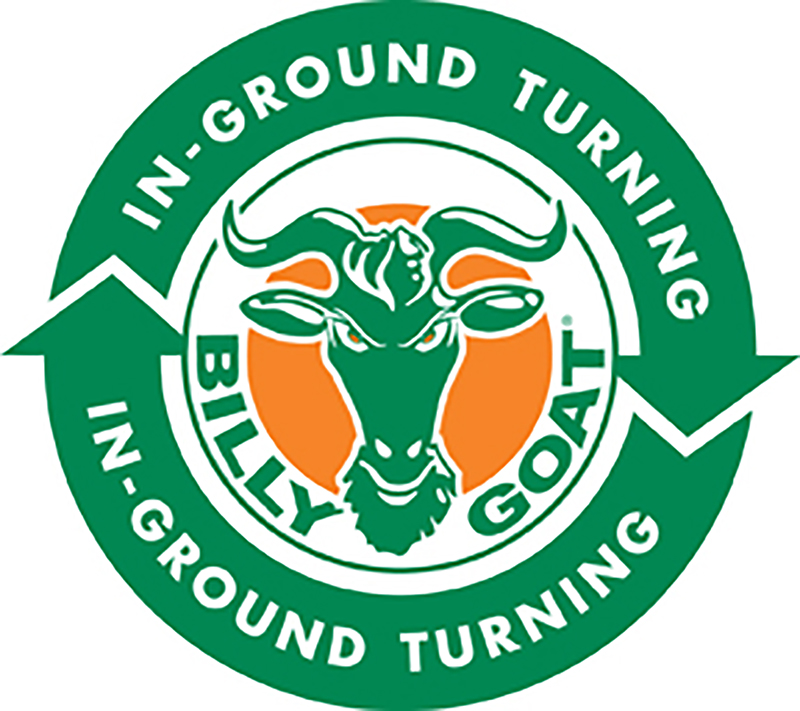 "In-Ground" Steering for unmatched maneuverability, ergonomics, ease of turning, improved production, reduced downtime and turf repair when compared to drum aerators. Plus, reverse aeration (AE1300H) adds more productivity.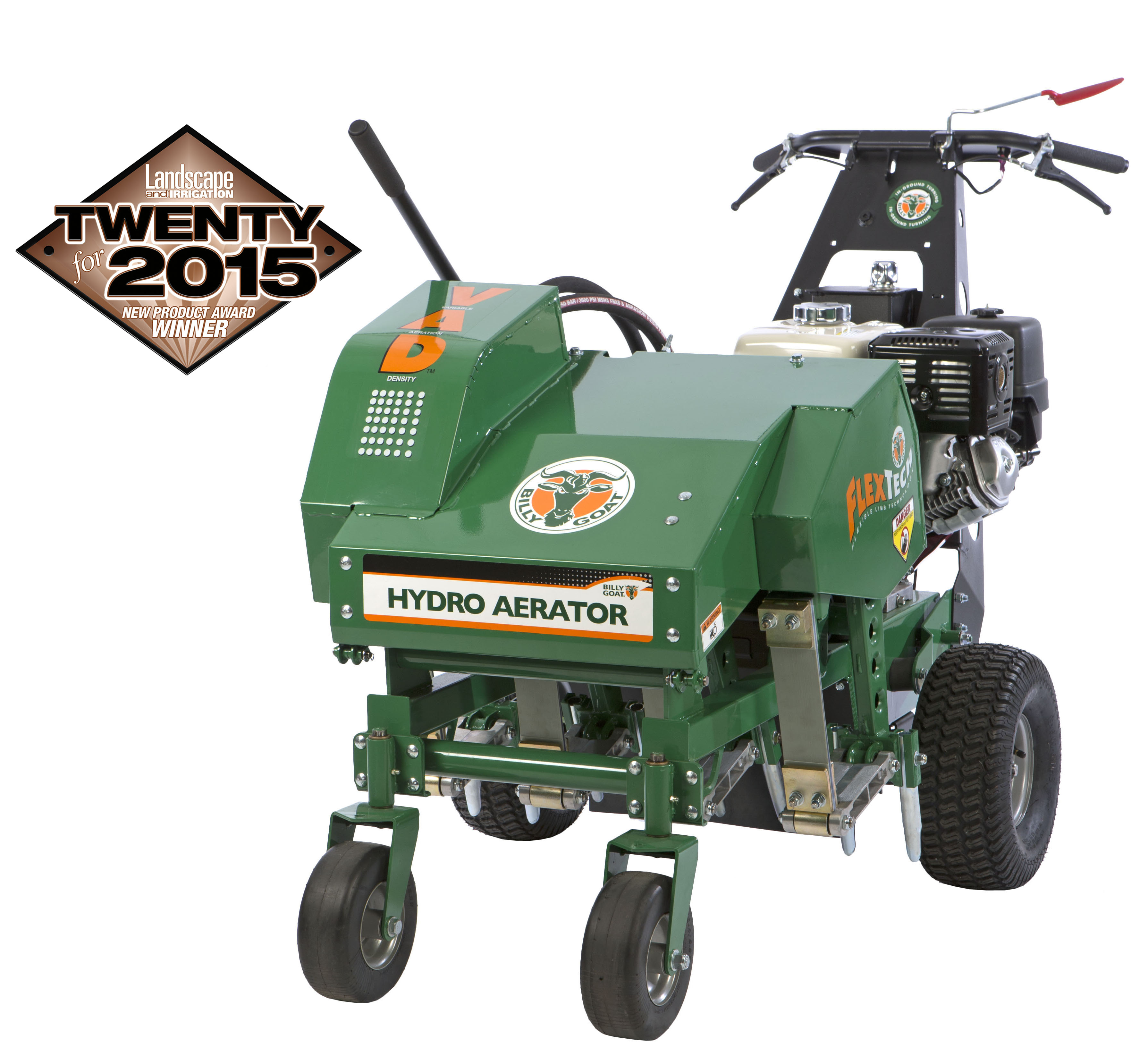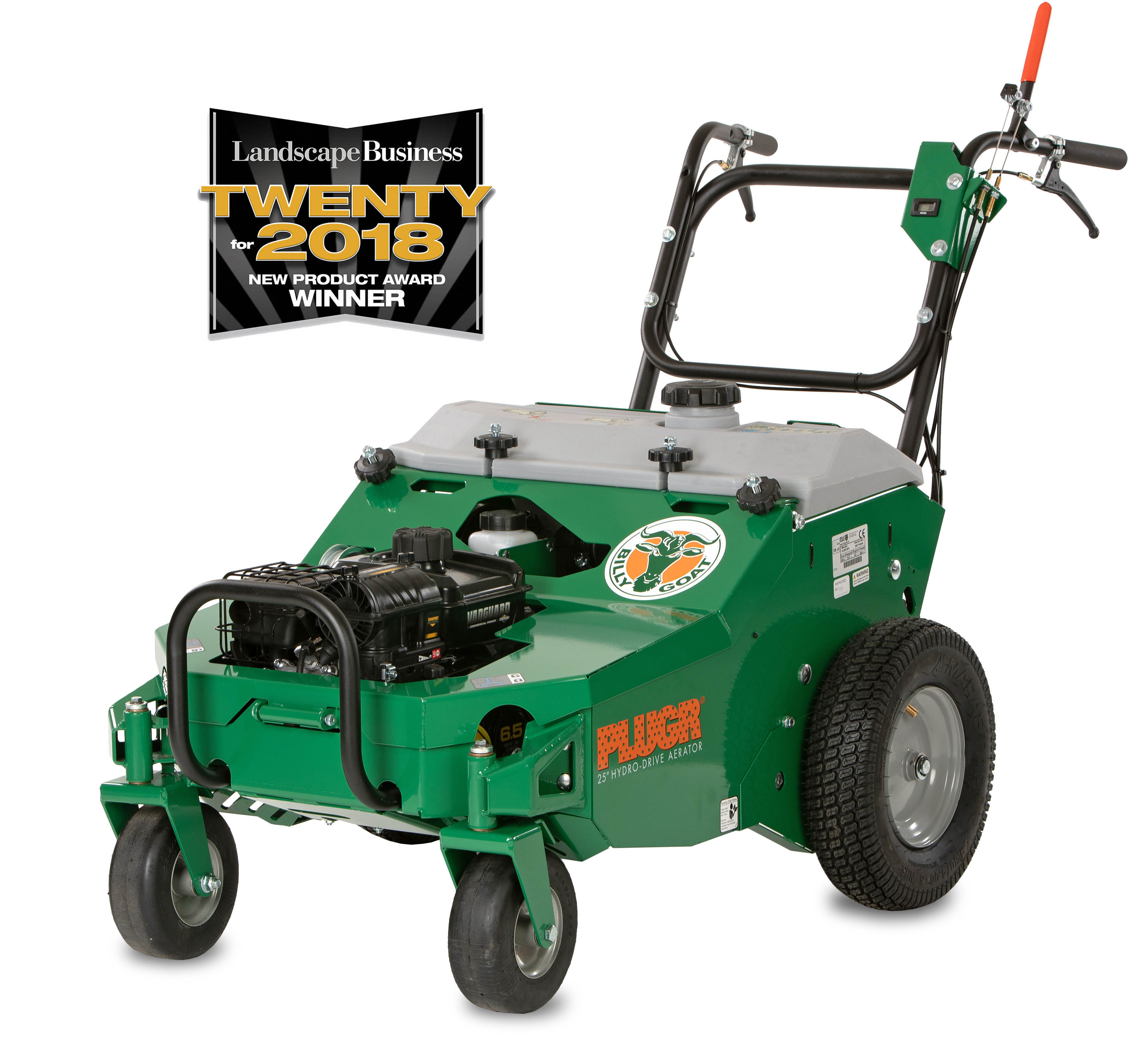 ---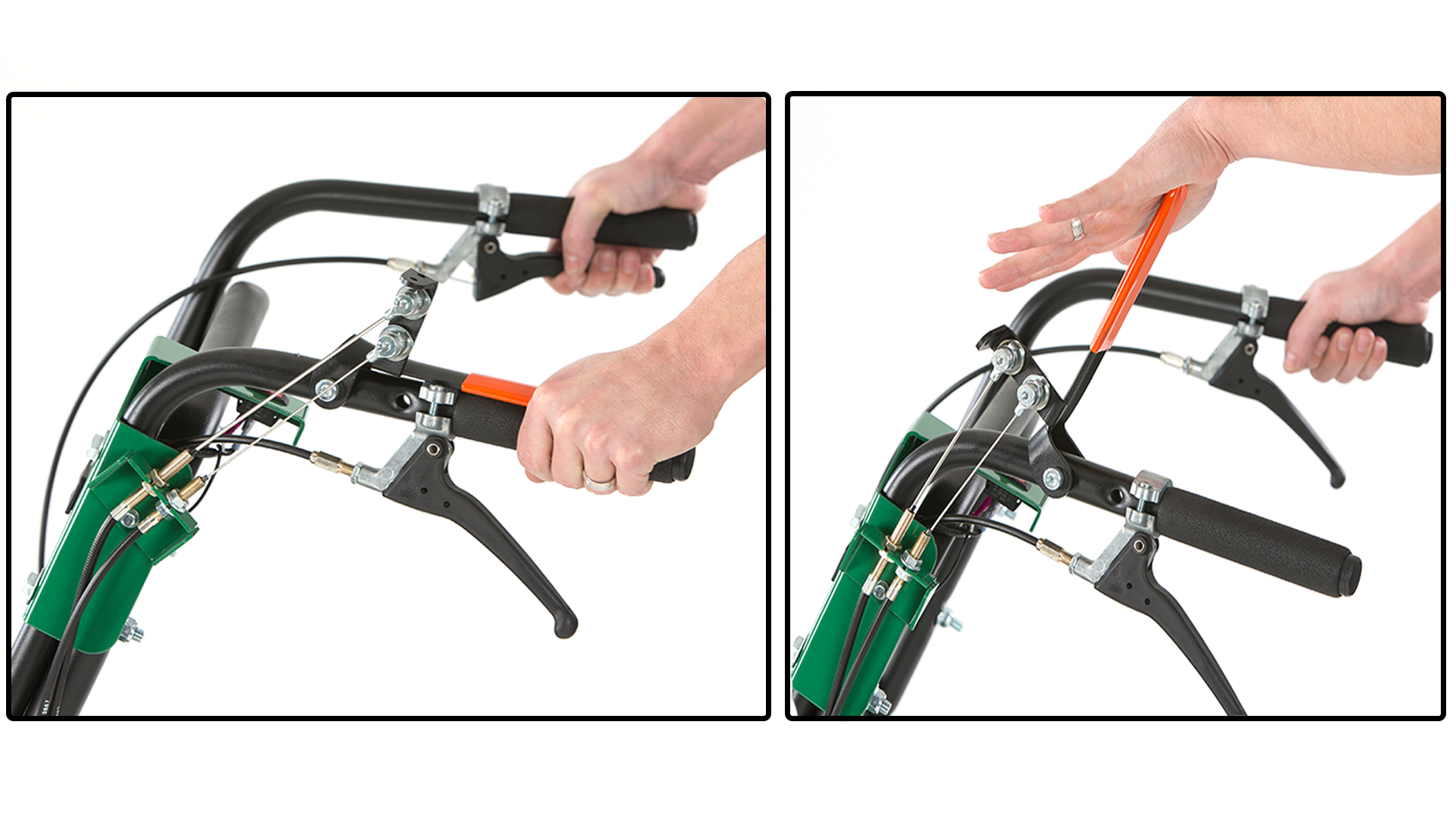 Proprietary EZ DropTM tine engagement. Depressing the orange tine lever releases tines from the lifted locked position and engages tining action. When the tine lever is released, tining action stops and tines drag across obstacles in the aeration path for uninterrupted aeration and increased productivity.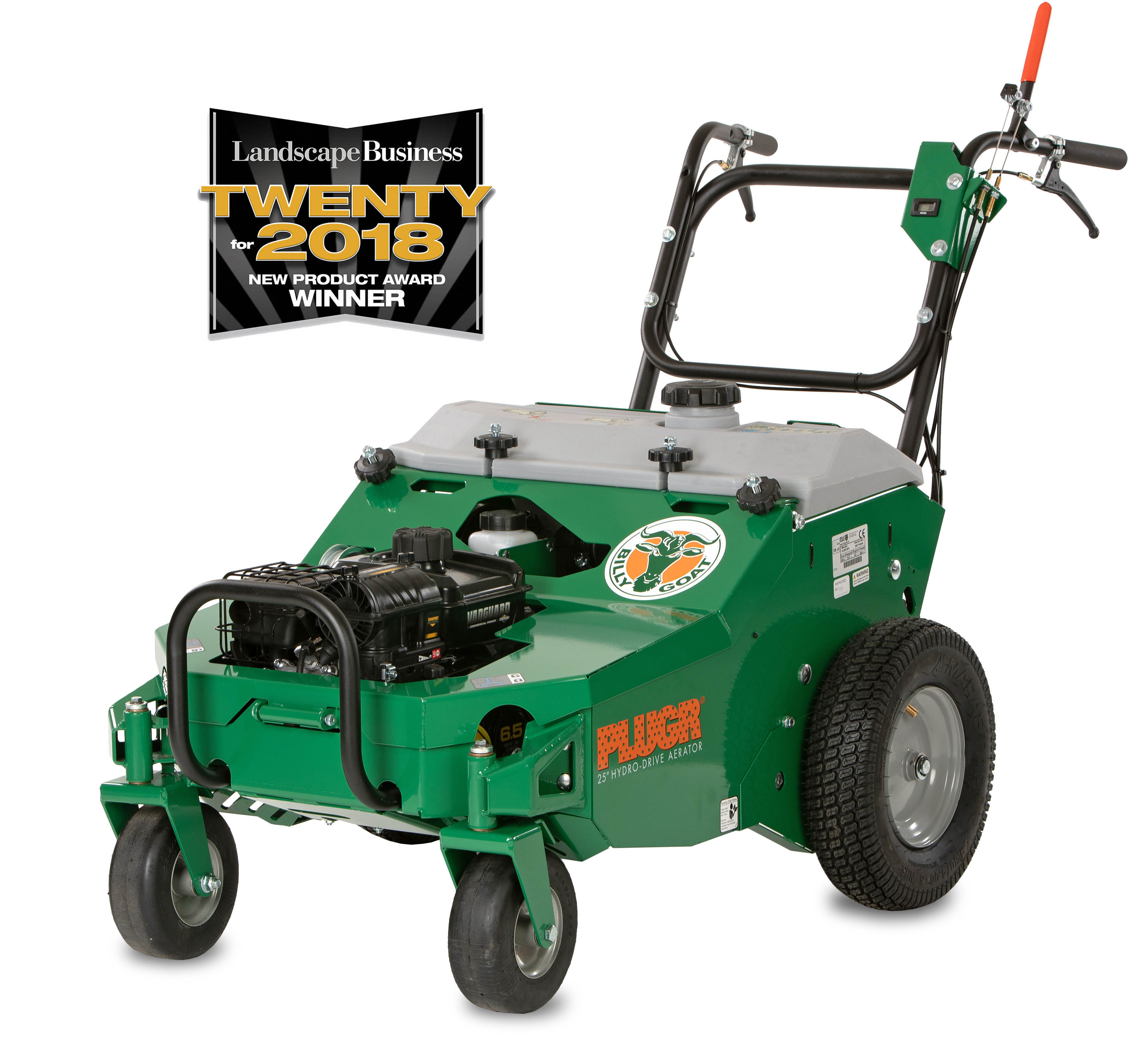 ---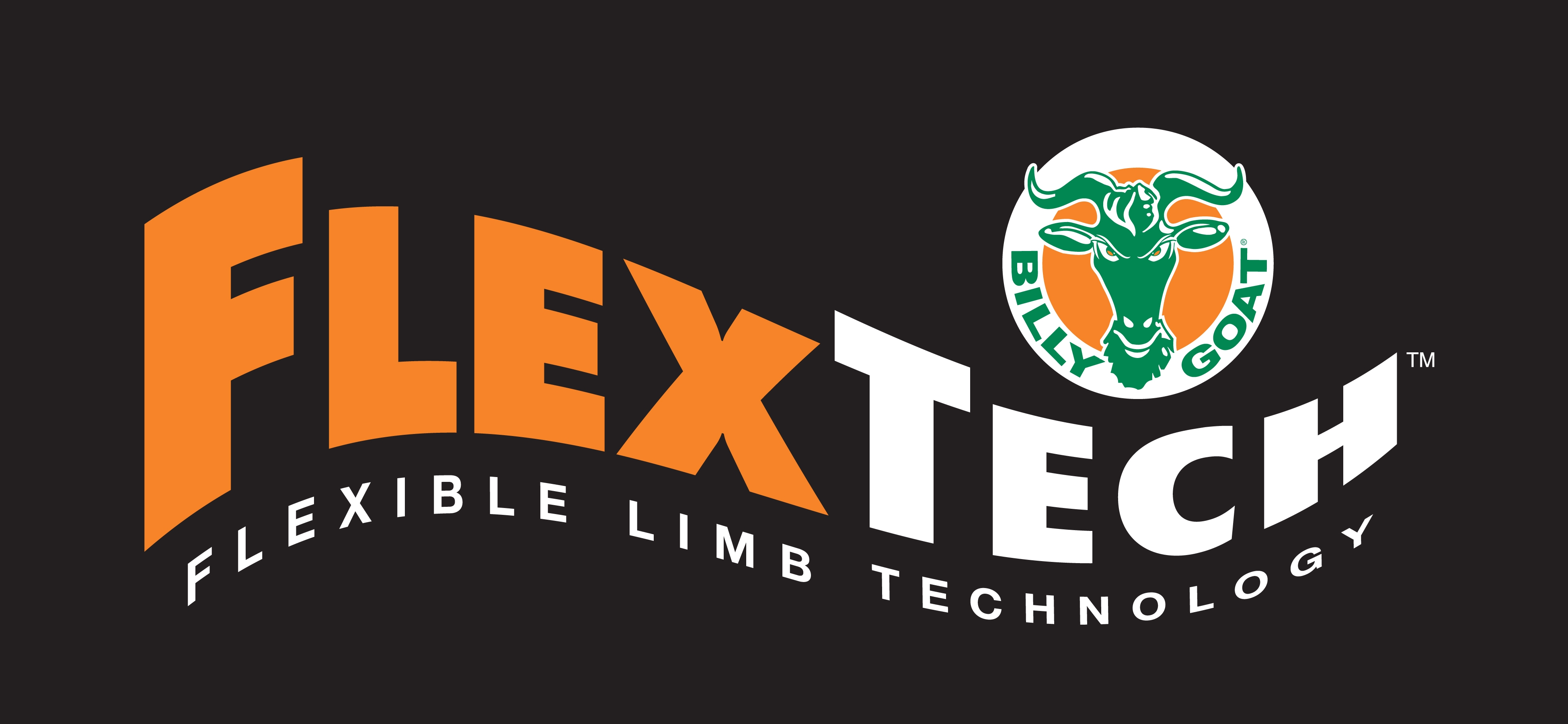 FLEXTECHTM Arms are independently acting, durable and forgiving for unmatched reliability. Reciprocating action drives plug depths up to 2x that of drums. Significantly reduces call backs and/or rework regardless of soil conditions.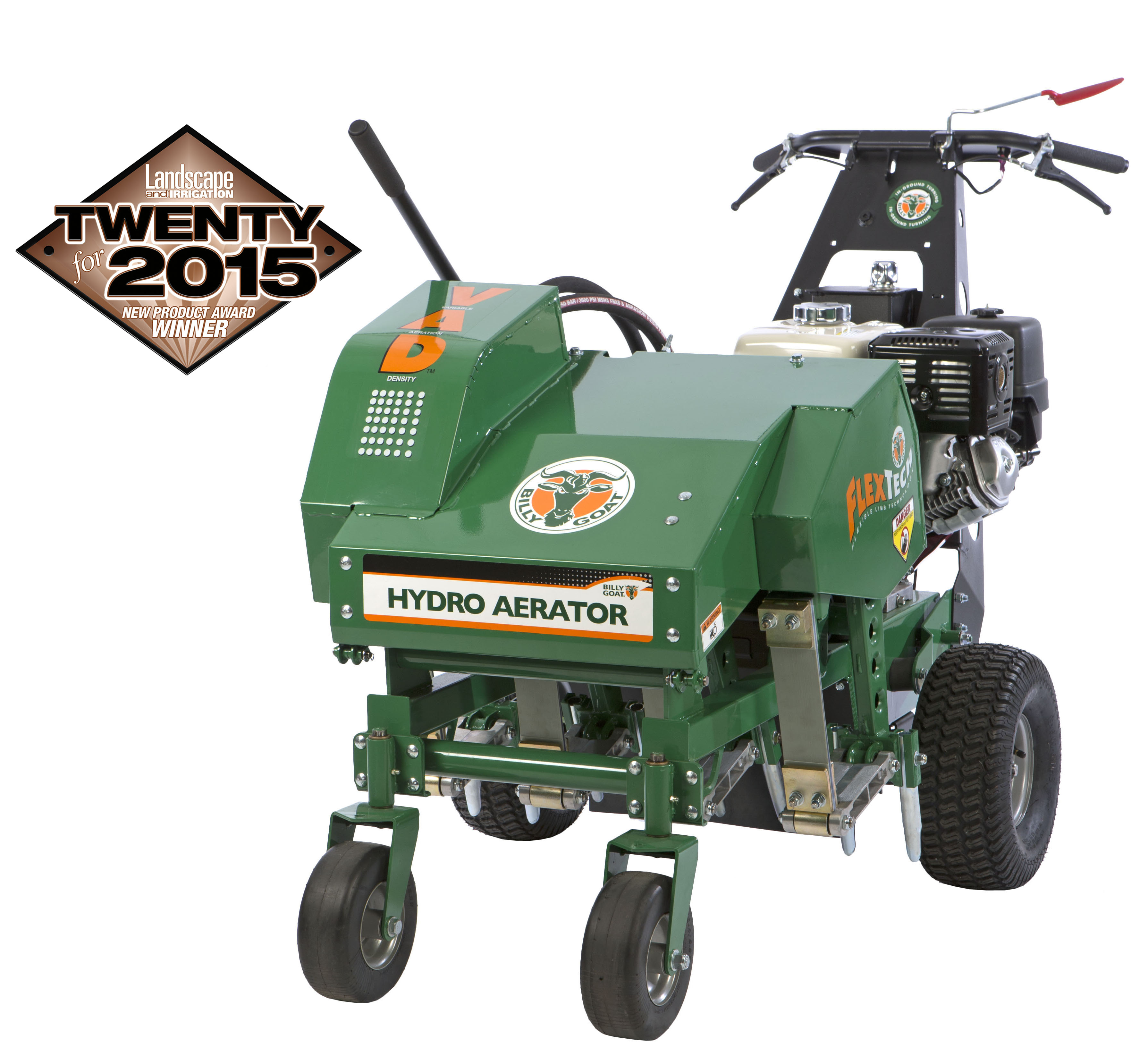 ---
Set and ForgetTM blade depth adjustment to 2.5". Single lever and clamp at the user's operating position adjusts simply, saving time and providing precise cutting depths. This feature is standard on both 18" and 24" hydro-drive sod cutters.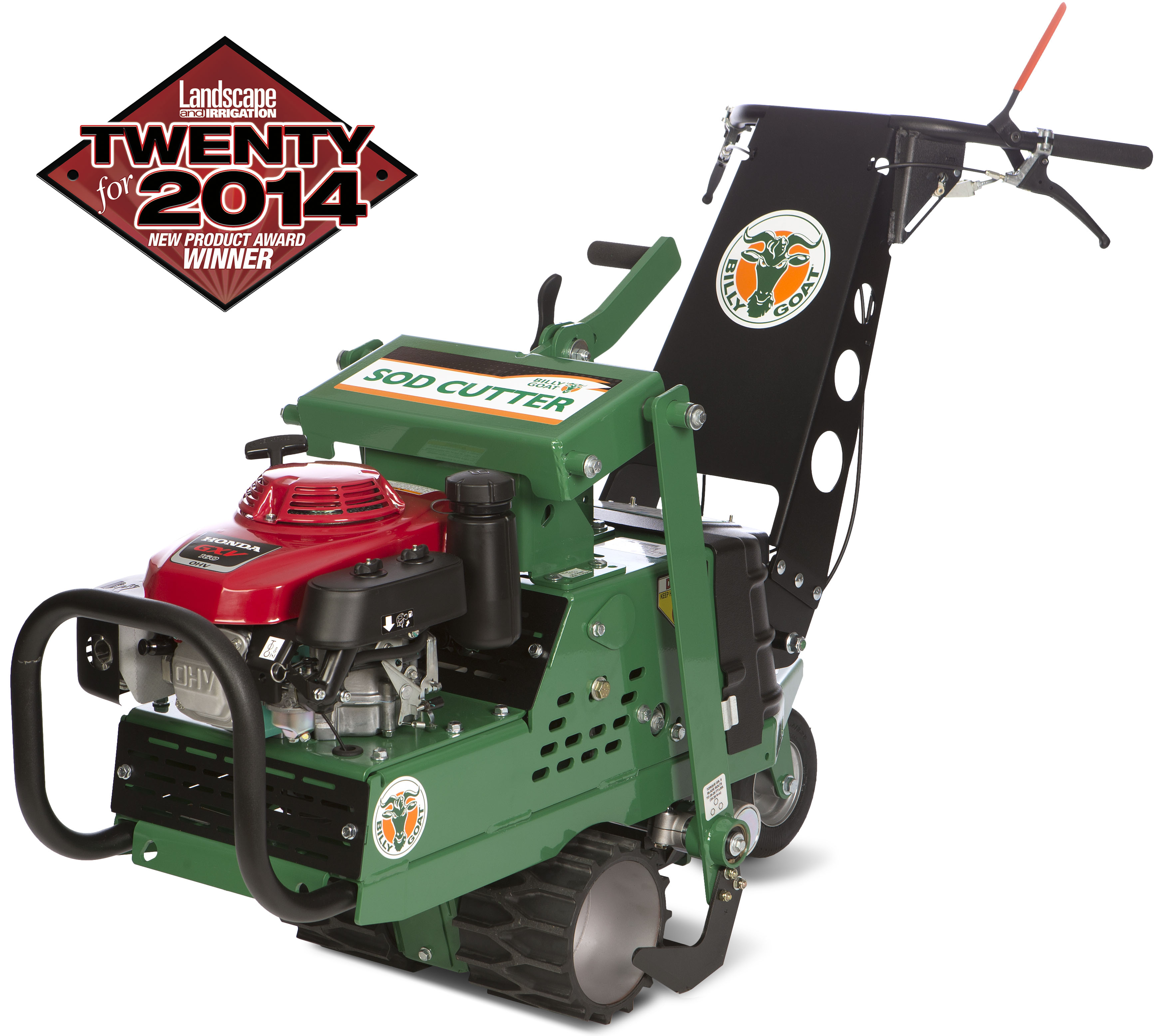 ---
Aim N ShootTM directs the airflow where you need it most with fingertip control and is lockable for single positions. Air is up to 52% more concentrated vs. square steel discharge for higher discharge speeds and a better combination of CFM and velocity to get your work done. This feature is standard on all ForceTM Blowers.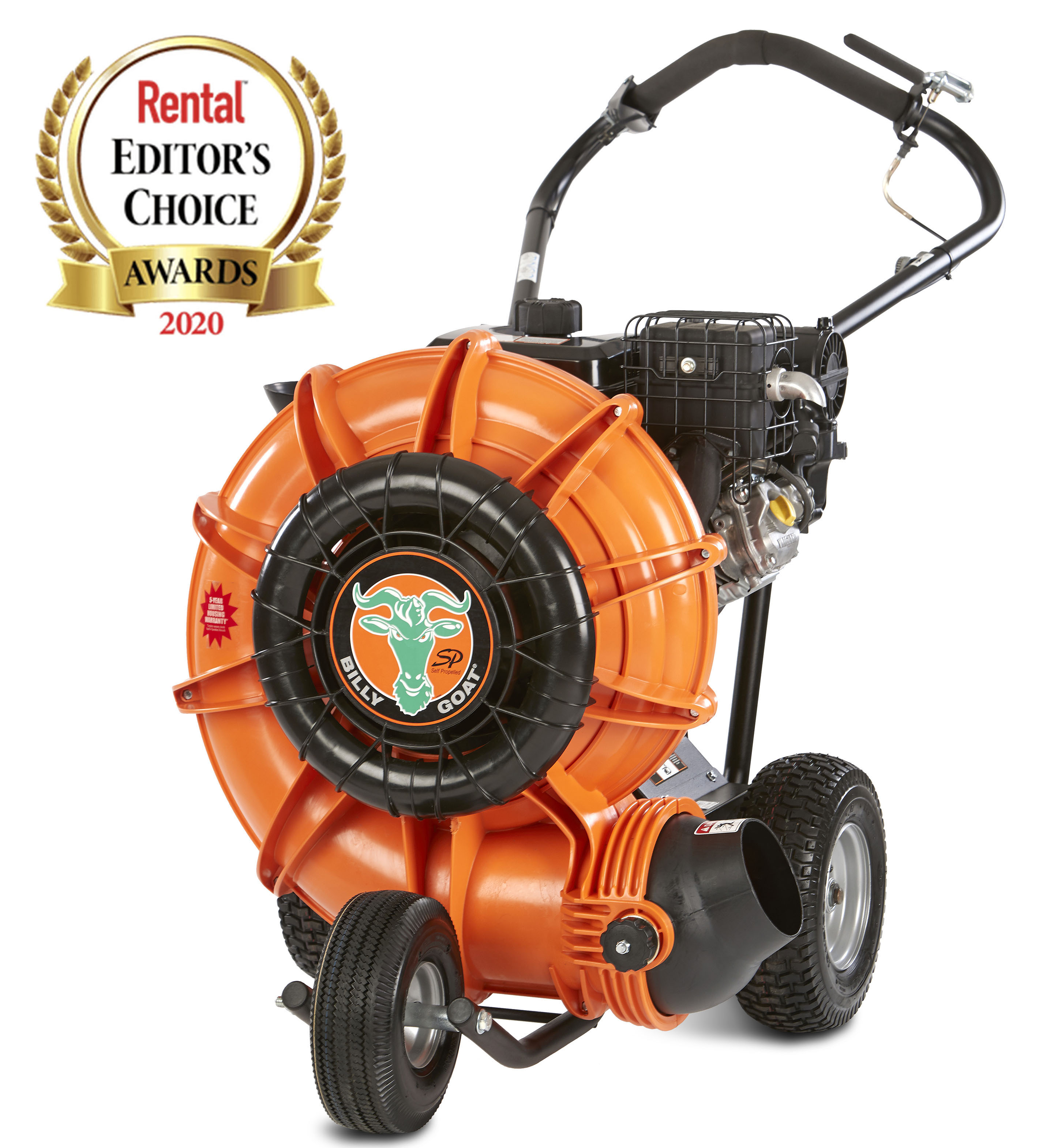 ---