Brushcutters
Clearing brush can be a monumental undertaking, but when faced with the task, Billy Goat's Outback® 26" Brushcutter series takes the chore out of the chore like no other brush trimmers on the market. Our entire lineup of walk behind brush cutters makes it simple to conquer the clean-up challenge. Our mechanical-drive fixed deck model brush mower is ideal for clearing meadows or fields and offers excellent stability in deep vegetation. The 26" hydro-drive model features an articulating deck and Enhanced Traction Control (ETC) – perfect for clearing brush on rough and hilly terrain. And finally the BC2600HHEU, also a hydro-drive with articulating deck and ETC, features lockable front caster wheels to help hold hillsides.
3 Product Series
Displaying 1 of 1
Make quick work of under-brush, berries, saplings, bramble, vines, tall grass and small trees! The Outback® BC26 can cut saplings up to 2" wide and brush ...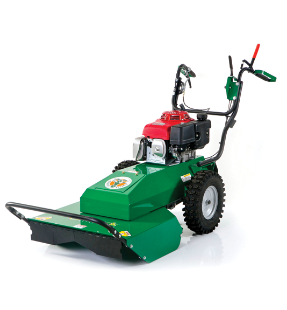 The BC 26 Series Outback, designed for cutting tough overgrown brush, is ideal for cleaning meadows and fields, or cutting paths and trails - wherever dense brush and weeds ...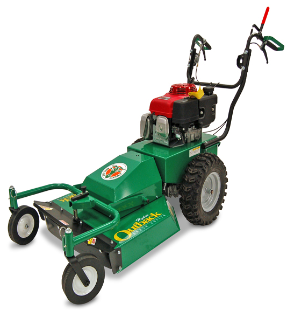 The BC26HHEU has a 26 in wide deck with higher tip speed for improved speed and cut quality. The Tuff Torq™ hydrostatic transmission with fully automatic Enhanced ...
Brushcutter Product Support
Find A Service Dealer
Your local authorized dealer can help with warranty service, purchasing products and even pricing information. 
Search For Your Manual
Whether you're putting your equipment away for the season or need to replace a part, locate your engine or product manual today.