Aerators
Browse our complete collection of lawn aeration machines, including the proven 19" drum aerator and 48"/72" towable aerator. Billy Goat leads the industry in advanced technology reciprocating aerators, including the game changing PLUGR® cam-driven core aerators and the 30" "One & Done" hydrostatic aerator--an industry first, which raises the bar in providing higher quality, higher productivity commercial aeration.
6 Product Series
Displaying 1 of 1
For the best combination of productivity, operator comfort, superior aeration results, variable hole density and remarkably low maintenance in its class, ...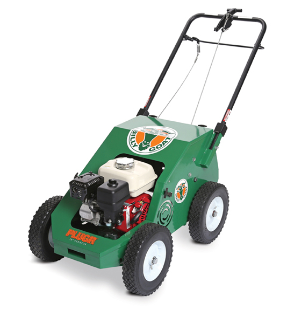 This compact 18" aerator is ideal for smaller property aeration or rentals and features reciprocating cam tines that propel the unit forward and drive cores up to 2.75" ...