Aerators
Billy Goat's complete line of aerators includes our proven 19" walk-behind and 48"/72" tow-behind drum units. And leading the industry in advanced technology reciprocating aerators, our game-changing 18" and 25" PLUGR® cam-driven units and our 30" One & Done hydrostatic aerator—an industry first, raises the bar in providing higher quality, higher productivity aeration.
7 Product Series
Displaying 1 of 2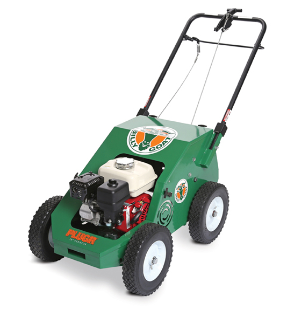 This compact 18" aerator is ideal for smaller property aeration or rentals and features reciprocating cam tines that propel the unit forward and drive cores up to 2.75" ...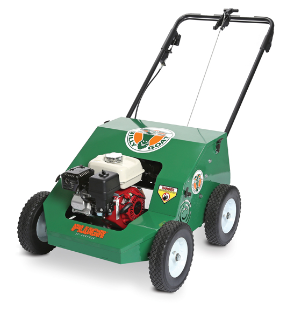 When commercial productivity and premium deep core results count, this unit delivers up to 42,550 sq. ft. of aeration per hour and punches core depths to 2.75" even in hard ...
Find A Service Dealer
Your local authorized dealer can help with warranty service, purchasing products, and even pricing information. 
Search For Your Manual
Whether you're putting your equipment away for the season or need to replace a part, locate your engine or product manual today.