Leaf & Litter Vacuums
Billy Goat's all-inclusive line of leaf, litter and debris vacuums for residential and commercial properties offer clean-up solutions for wide ranging applications. From parking lots, city streets, sidewalks and parks or municipal to school campuses and industrial applications, Billy Goat has been setting the standard for property clean-up for more than 45 years.
Compare Leaf & Litter Vacuums
5 Product Series
Displaying 1 of 1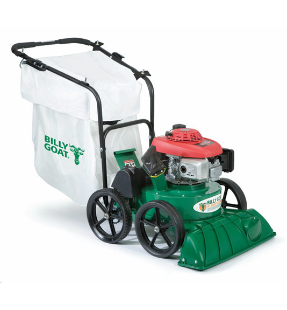 The 27" TKV lawn and litter vac offers an integral on-board 2" chipper. Now you can add branches to all your leaf, seed, blooms, mulch, litter and debris cleanup jobs....