Read what our customers have to say about their Billy Goat product
Click the + sign next to the product category to expand testimonials. To submit a testimonial, visit our Contact Us page.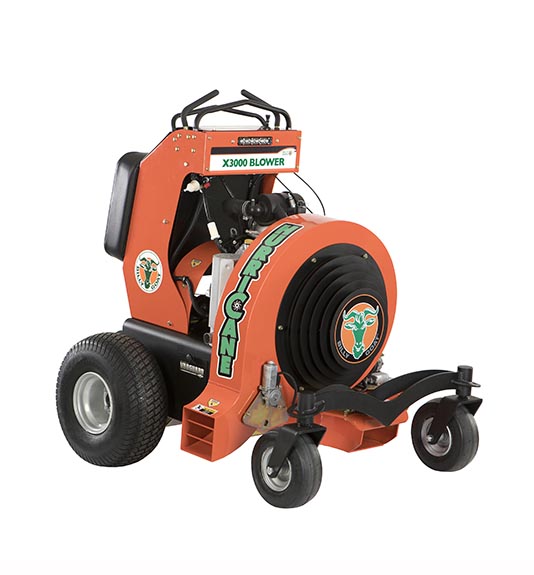 "Every fall I spend all day every day blowing leaves with backpack blowers rushing to beat the rain or finish before dark. Even running the biggest backpack blowers one can only be so efficient and either need more people or better equipment. With good labor being harder to find I ended up with an X3000 blower and could not be happier. The time savings and ability to take on more or bigger jobs is very significant and I look forward to leaf season again!" Alex C., Vale, NC
Hurricane Blowers >
---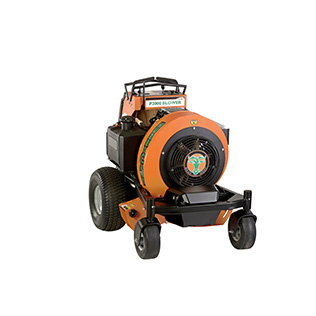 "I recently rented the Billy Goat Hurrican P2000 blower and it is safe to say I will be purchasing one before fall comes around. It has power I haven't seen any other company make. It seemed sturdy and long lasting, a quality you don't see much anymore. I highly recommend it and all Billy Goat equipment." Davis F., Saskatoon, SK
Hurricane Blowers >
---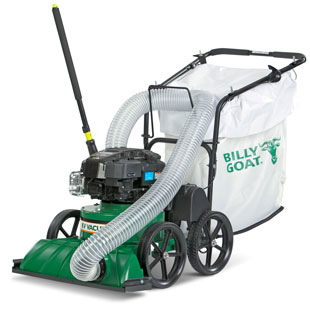 "I currently own a Billy Goat F1002V Blower and it is a beast. As a lawn care/landscape maintenance professional I love the blower for clearing off parking lots, as well as large leaf clean up in the fall. Whether it is spring clean-up of debris or fall clean-up of leaves, this Billy Goat blower makes quick work of what would be an otherwise tedious job. I also own a Billy Goat KV 601 leaf and litter vacuum; while it may not be used as much as the blower; it does have its place in our spring/fall clean up. With great suction power it is often used with the hose attachment to reach otherwise hard to clean areas. When used around shrubs and plants, patios, or window wells it can make clean up easier without blowing dirt, mulch, or debris all over like a blower would. I am currently looking to expand my Billy Goat collection. I have had a great experience with their products and will continue to use Billy Goat in my lawn and landscape business."* -Thomas V, Holland, MI
Leaf & Litter Vacuums >
---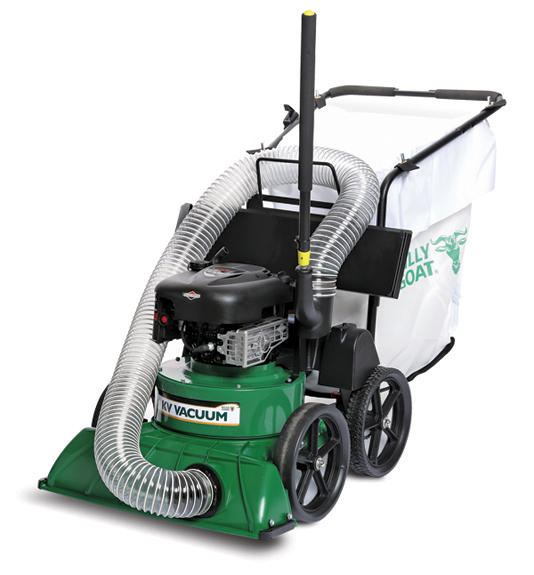 "I just wanted to express how pleased I am with Billy Goat products. I've been operating my lawn care business for 11 years. Using a Billy Goat lawn Vacuum was my first choice 11 years ago and I haven't looked back. The durability of these machines is top notch, and with zero break downs makes my company very successful. I just recently purchased another KV model Vacuum & once again it's a no brainer. Awesome piece of equipment!"* - Dave S, Regina, SK
Leaf & Litter Vacuums >
---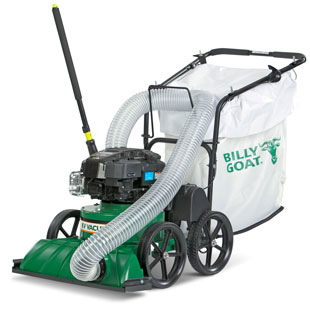 "I personally own a Billy Goat KV leaf vac and while it can be finicky, it does an amazing job of reducing the leaves down to a manageable, workable payload. Additionally I've rented a Billy Goat aerator. It was simple to use and very effective at producing nice clean cores. i will be buying one of these in the very near future!" Adam B., Camby, IN.
Leaf & Litter Vacuums >
---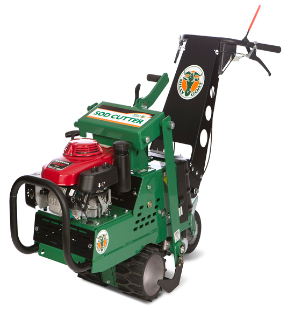 "Going on year 2 with our sod cutter...awesome machine!"* Josh L, Golf Course Superintendent at Almaden Country Club, San Jose, CA
Sod Cutters >
---
*The testimonials, statements, and opinions presented are applicable to the individuals depicted. Results may vary. Individuals may have been compensated in exchange for their statements.