BC2600ICHC Outback® Brushcutter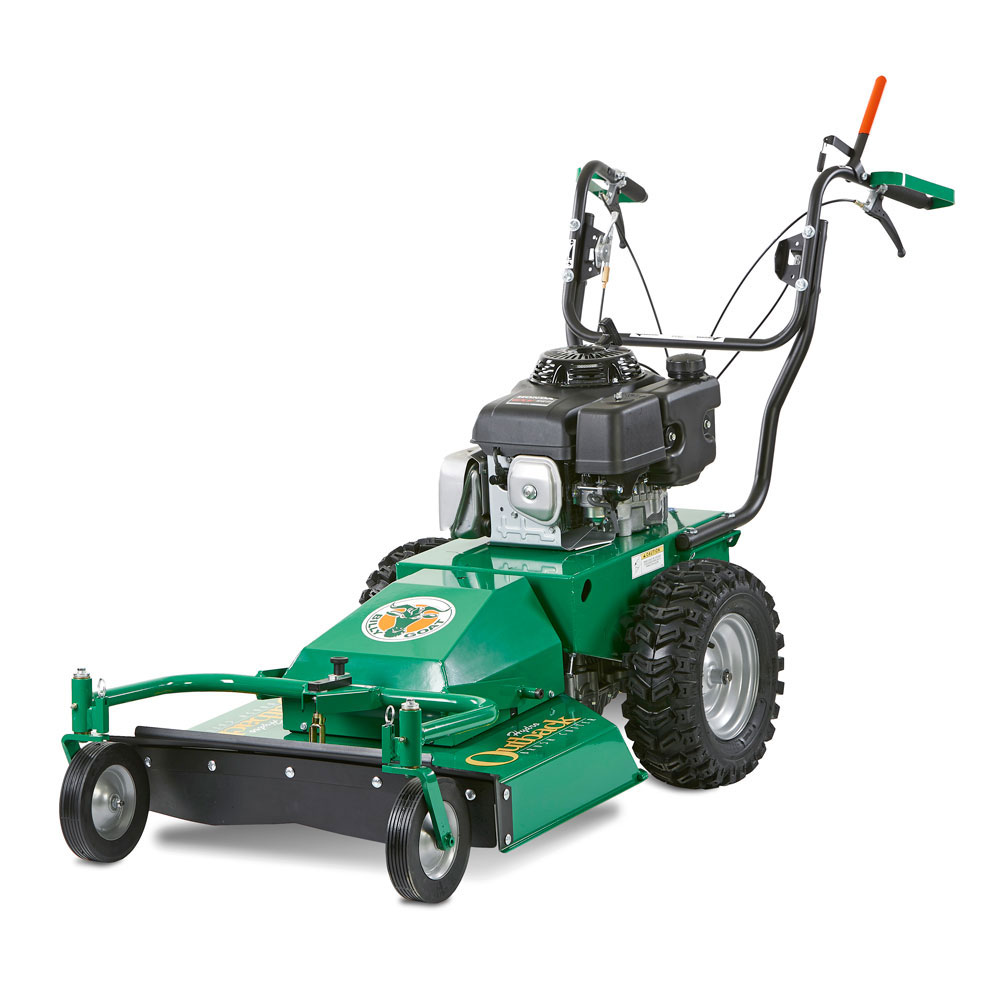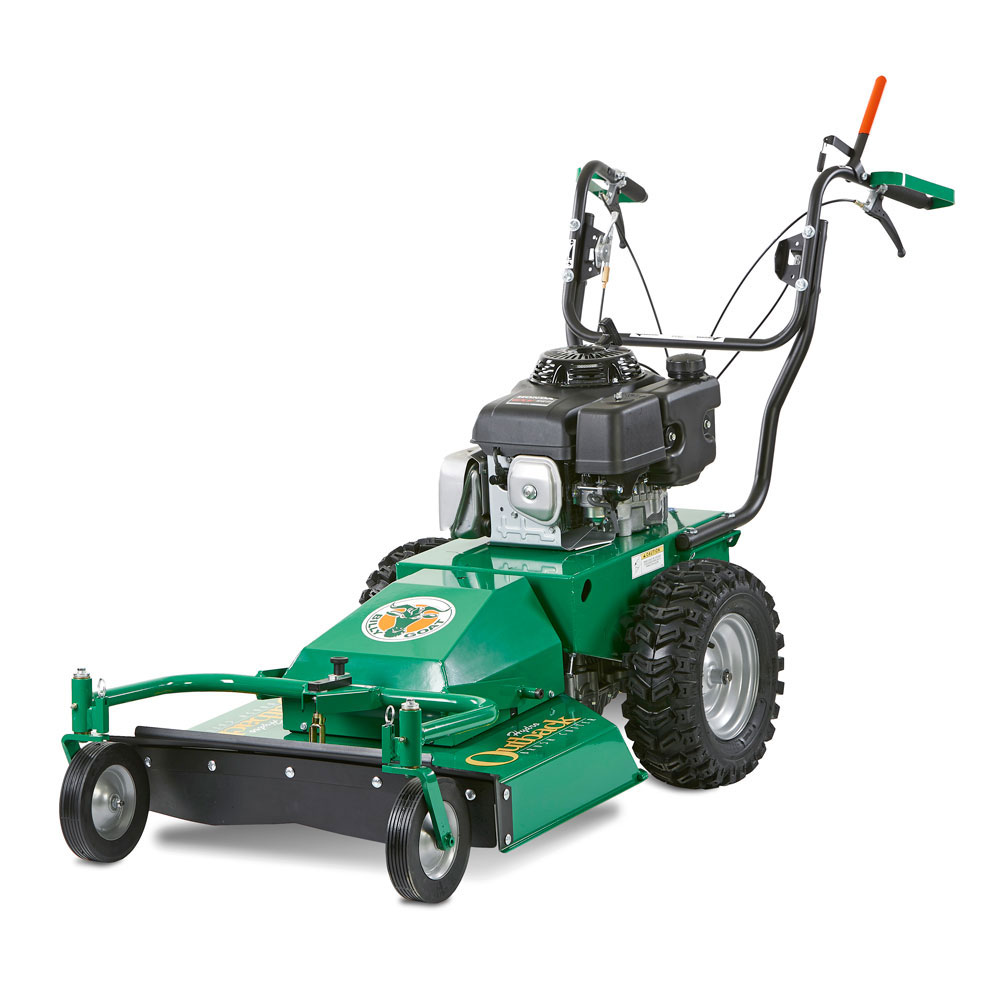 The BC2600ICHC has a 26 in wide deck with higher tip speed for improved speed and cut quality. The Tuff Torq™ hydrostatic transmission with fully automatic Enhanced Traction Control (ETC) offers superior traction on uneven terrain and handles slopes up to 20-degrees. The pivoting brush deck hugs the ground for a better cut, minimizing scalping and the cut height is adjustable from 1.77 in to 3.74 in.
Ergonomically-angled plow-style handles with padded grips provide comfort and protection. And direct from-the-handle forward and reverse lever, the user can operate the motion of the machine with ease. Front wheel casters help turning in tall grass and help hold on hillsides when locked.
BC2601HHC Pictured.
FIND A DEALER
Product Details
| | |
| --- | --- |
| Part No. | 1697494 |
| Engine Brand | Briggs & Stratton |
| Engine Model | Intek |
| Displacement | 344 |
| Starting | Pull |
| Cut Width in (cm) | 26 (60) |
| Height of Cut (cm) | 4.5 - 9.4 |
| Weight (kg) | 147 |
| Length in (cm) | 80 (203) |
| Width in (cm) | 31 (78) |
| RRP | $9,799.00 |
| | |
| --- | --- |
| Part No. | 2692009 |
| Engine Brand | Briggs & Stratton |
| Engine Model | Intek |
| Displacement | 344 |
| Starting | Pull |
| Cut Width in (cm) | 26 (60) |
| Height of Cut (cm) | 9.4 |
| Weight (kg) | 143 |
| Length in (cm) | 72 (183) |
| Width in (cm) | 31 (78) |
| RRP | $9,499.00 |
| | | |
| --- | --- | --- |
| | BC2600ICHC with Swivel Wheels | BC2600ICHI with Pivoting Deck |
| Part No. | 1697494 | 2692009 |
| Engine Brand | Briggs & Stratton | Briggs & Stratton |
| Engine Model | Intek | Intek |
| Displacement | 344 | 344 |
| Starting | Pull | Pull |
| Cut Width in (cm) | 26 (60) | 26 (60) |
| Height of Cut (cm) | 4.5 - 9.4 | 9.4 |
| Weight (kg) | 147 | 143 |
| Length in (cm) | 80 (203) | 72 (183) |
| Width in (cm) | 31 (78) | 31 (78) |
| RRP | $9,799.00 | $9,499.00 |