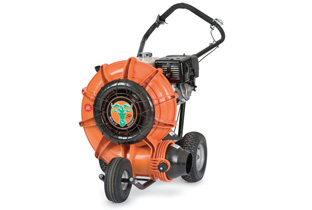 From small property residential to large property commercial leaf clean-up, Billy Goat's full line of Force™ blowers are up to 30% lighter and deliver up to 7x the power of a backpack. Smooth composite versus steel housing is quieter and eliminates air voids for a smooth and powerful flow. Proprietary Aim n Shoot™ technology directs air flow from the handle.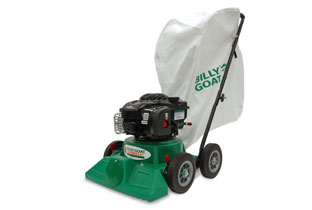 Billy Goat's all-inclusive line of leaf, litter and debris vacuums for residential and commercial properties offer clean-up solutions for wide ranging applications. From parking lots, city streets, sidewalks and parks or municipal to school grounds and industrial applications, Billy Goat has been setting the standard for property clean-up for more than 45 years.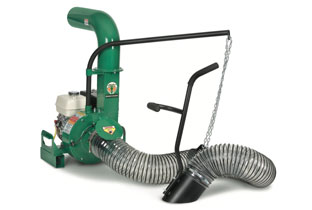 For clean-up suction power second to none, Billy Goat's full range of truck loaders offer a solution for every contractor, small to large in size. Our 13 HP, 14 HP, 18 HP, 25 HP and 35 HP heavy-duty units with armour plate steel impellers provide a 12:1 reduction ratio and offers a mounting option, the Customfit™ hanger kit.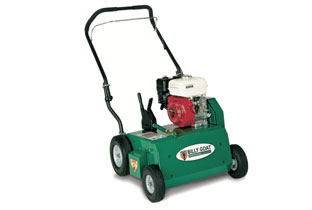 When it comes to turf renovation, Billy Goat has been the leader in making properties across the globe look fantastic. Our Power Rakes efficiently remove matted thatch from turf!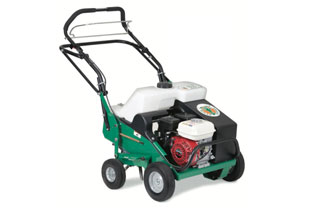 Our advanced technology reciprocating aerator, provides higher quality and higher productivity aeration. Operators love the soft drive and tine engagement with the "Lift and Lock" feature that allows the tines to be raised by simply lifting up on the handle.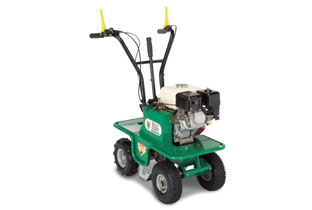 Whether you're a homeowner with a small project or your job is Golf / Muni / Sports Turf / Landscaping / Flatwork / Hardscape / Irrigation, Billy Goat's 12" (30,5 cm) and 18" (46 cm) turf cutters are incredibly easy to transport, set up and operate.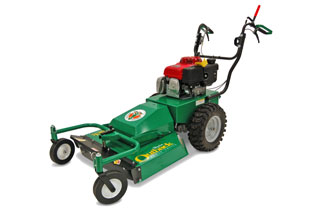 Clearing brush can be a monumental undertaking, but when faced with the task, Billy Goat's Outback® 26" Brushcutter series makes it easier to conquer the clean-up challenge. 
Find a Billy Goat Dealer
When it's time to cleanup with Billy Goat, visit your local Billy Goat dealer. Our dealer network can be found in virtually any community and provides leading sales and service support for all your needs. 
Contact Us
Have questions or need help with Billy Goat products? Reach out to us for support by completing our Contact form.