Aerators
2 Product Series
Displaying 1 of 1
This machine combines true 30" wide aeration and speed up to 4.3 mph to complete 1/4 acre in as little as 15 minutes! That's 59% faster than a 26" drum! Plus no more ...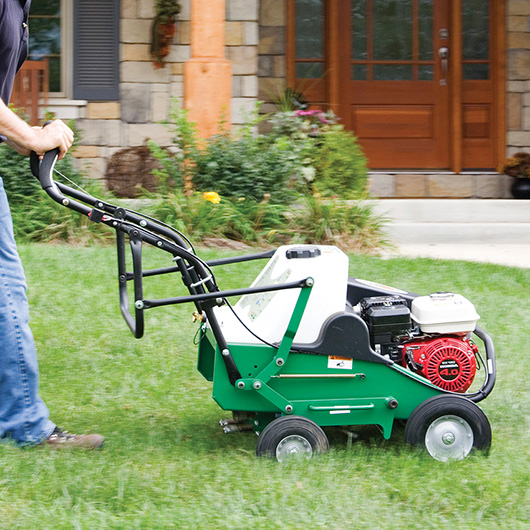 Step up to the unique features of Billy Goat's 19" wide AE401H aerator and see for yourself why people are switching. Operators love the softest drive and tine engagement in ...
Find A Service Dealer
Your local authorized dealer can help with warranty service, purchasing products, and even pricing information. 
Search For Your Manual
Whether you're putting your equipment away for the season or need to replace a part, locate your engine or product manual today.