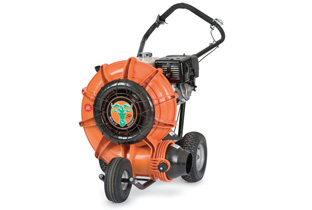 From small property residential to large property commercial leaf clean-up, Billy Goat's full line of Force™ blowers are up to 30% lighter and deliver up to 7x the power of a backpack.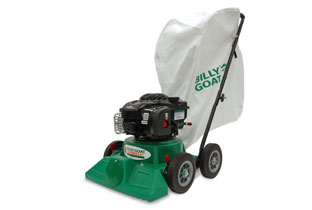 Billy Goat's all-inclusive line of leaf, litter and debris vacuums for residential and commercial properties offer clean-up solutions for wide ranging applications. From parking lots, city streets, sidewalks and parks or municipal to school campuses and industrial applications, Billy Goat has been setting the standard for property clean-up for more than 45 years.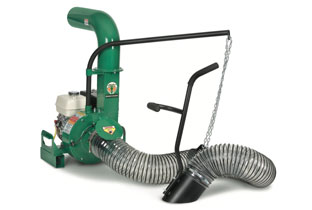 For clean-up suction power second to none, Billy Goat's full range of truck loaders offer a solution for every contractor, small to large in size. Our 13 HP, 18 HP and 35 HP heavy-duty units with armor plate steel impellers provide a 12:1 reduction ratio and offer optional Customfit™ features for the mounting choice that fits your needs.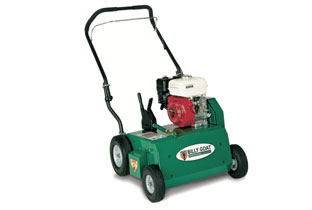 The PR550H efficiently removes matted thatch from turf in 20" passes, and its rugged design withstands the most demanding use.
Steel guards to protect bearings and pulleys, heavy-duty wheels, Inside engagement bail and padded handle. Convertible to overseeder or vertislicer with optional accessories.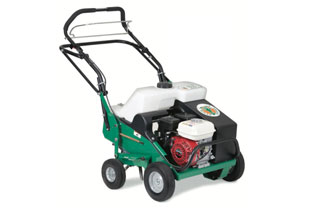 Step up to the unique features of Billy Goat's 19" wide AE401H aerator and see for yourself why people are switching. Operators love the softest drive and tine engagement in the industry and the "Lift and Lock" feature that allows the tines to be raised by simply lifting up on the handle.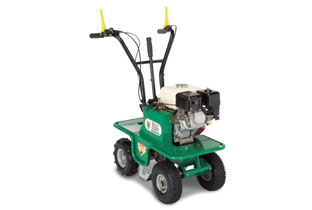 There's simply no turf cutter that's easier to use. Just set the depth, shift into gear, engage the blade, start the drive and you're off! Great for small projects and easy to transport in small trucks and SUVs. 12" cutting width and up to 1.38" deep. Make sure the ground is soft and wet before using. 3-year limited engine warranty.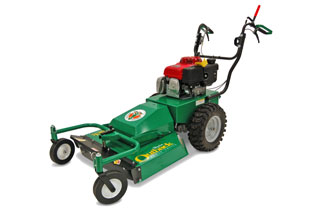 Clearing brush can be a monumental undertaking, but when faced with the task, Billy Goat's Outback® 26" Brushcutter series takes the chore out of the chore. And the lineup makes it even simpler to conquer the clean-up challenge. Our mechanical-drive fixed deck model is ideal for clearing meadows or fields and offers excellent stability in deep vegetation.
Find a Billy Goat Dealer
When it's time to cleanup with Billy Goat, visit your local Billy Goat dealer. Our dealer network can be found across Australia and provides leading sales and service support for all your needs. 
Contact Us
Have questions or need help with Billy Goat products? Reach out to us for support by completing our Contact form.